Factsheet
Navigating Toward Healthier Oceans and More Productive Fisheries
To help ensure U.S. fishing is well positioned to meet the economic and environmental challenges that lie ahead, the Network's diverse membership has developed a set of recommendations for advancing fisheries management.
Supporting & Strengthening Our Fishing Communities & Working Waterfronts
Coastal fishing communities and working waterfronts are intricately linked to the marine ecosystem on which they rely. Read more.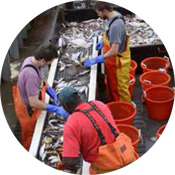 Supporting & Strengthening Science-Based Catch Accounting & Data Management
Accurate, timely, and transparent stock assessments are the foundation and hallmark of successful, science-based fishery management. Read more.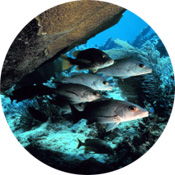 Climate Change and Our Fisheries
As ocean wildlife continues to adapt to ever changing and often unpredictable conditions, management of marine resources must evolve to ensure oceans ecosystems remain balanced and productive for the benefit of all who depend on them. Read more.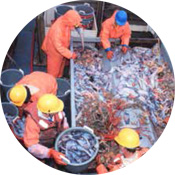 Strengthening Bycatch Provisions
Bycatch continues to be a persistent problem in fisheries across the United States. It is more than just waste—bycatch can have significant ecological, social, and economic consequences as well. Read more.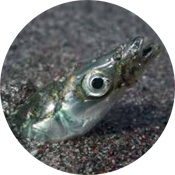 Improving Forage Species Conservation & Management
Forage fish are small, schooling fish that play an essential role in the marine food web. They eat plankton, converting it into food for marine mammals, seabirds, and larger, commercially and recreationally important fish. Read more.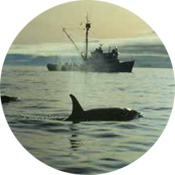 Upholding Federal Statutes
Four main statutes serve distinct but complementary purposes for responsible ocean conservation. All four are needed to ensure the sustainable management of U.S. fishery resources through a broad ecosystems approach. Read more.